About Tschopp Cemetery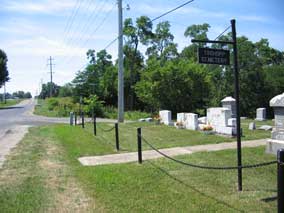 The Tschopp Cemetery had its' beginning in 1887 when William Tschopp, the eldest son of Henry and Sophia Tschopp, died at the age of 34 years. A portion of the Tschopp farm was set aside for his burial. A plot was transferred to the St. Peters Germen Reformed Church, now known as St. Peters United Church of Christ.
Charles O. and Ella Tschopp deeded more ground in 1904 to enlarge the cemetery. Another addition was made to the cemetery in 1966, as a gift from Carlton and Catherine Tschopp. In 1969, the Church deeded the cemetery to the Tschopp Cemetery Association.

For more images of Tschopp Cemetery, click here.

Tschopp Cemetery is located at the starred location on Tschopp Road on the following map.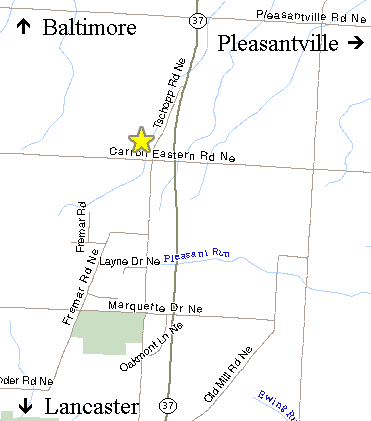 Here are two additional maps to aid in understanding the location of the cemetery relative to Ohio (the first one) and The United States.